Breastfeeding Photo Session |
Professional Photographer in Raleigh, NC
Photography was my passion since I was a little girl!  I always loved to visit photography or art galleries, adored to looking through old family albums and liked to pose in front of camera, but, to be honest, never dreamed to become a professional photographer. Apparently, this was a foregone conclusion. I have an experience in different kind of photography, but has chose family photography like a main line of my business. To be a part of baby birth, first meeting with siblings, cake smash or just outdoor family photo session, that is what make me happy! Celebrating World Breastfeeding Week 2019 I was looking for a model for Breastfeeding Photo Session. One of those moms interested in my model call was Dragana with absolutely adorable Mila and Costa.
Idea of breastfeeding photo shoot was in my mind for a very long time probably last 3 years. Consequently, I am so happy that finally I've brought it to life. I am obsessed with this session and can't wait to share it with you! Special thanks to my beautiful and tender models. You were great!!!
Victoria Vasilyeva Photography is the go to
photographer for Breastfeeding Photo Session – Raleigh, North Carolina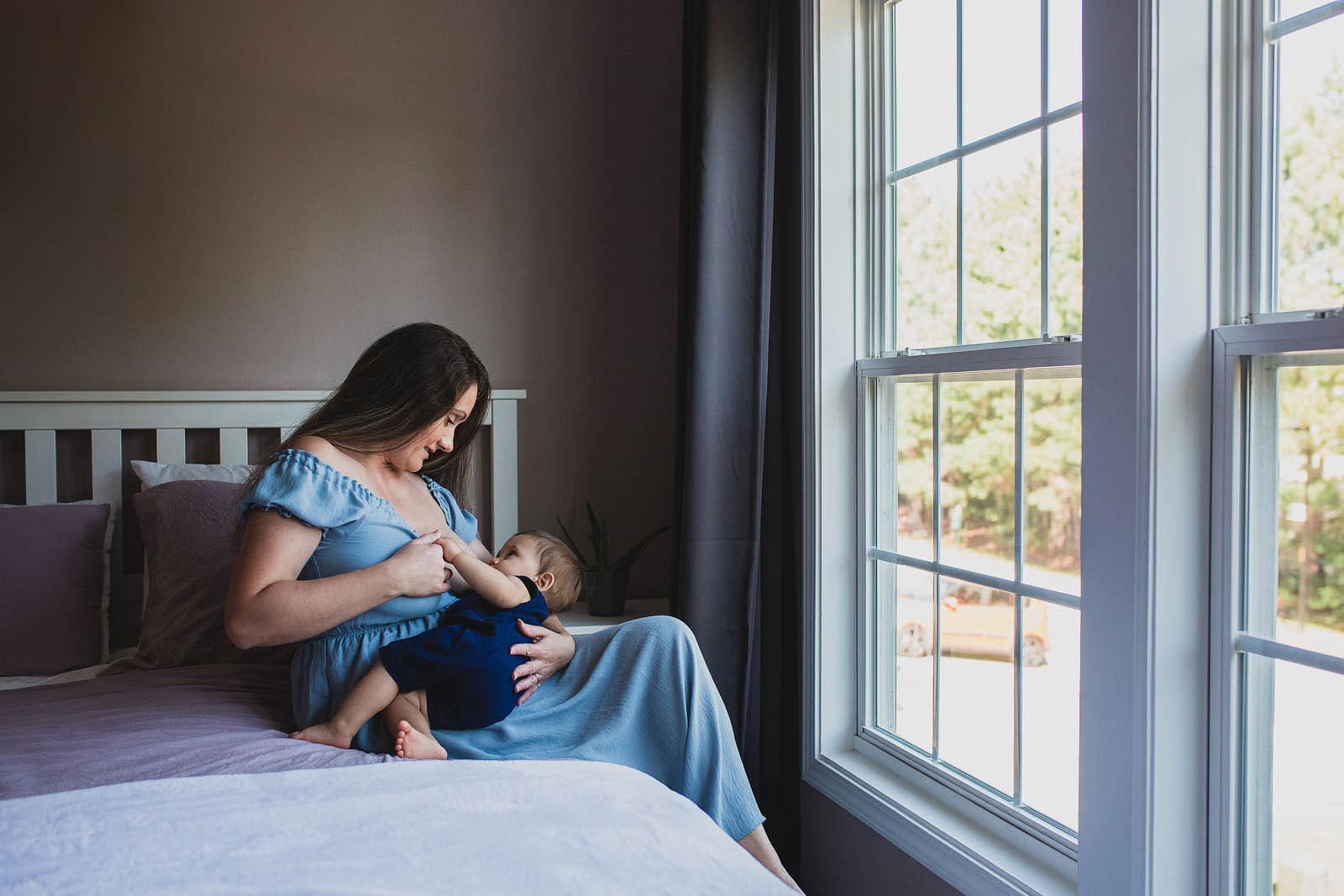 Unique and priceless moments for mom and baby.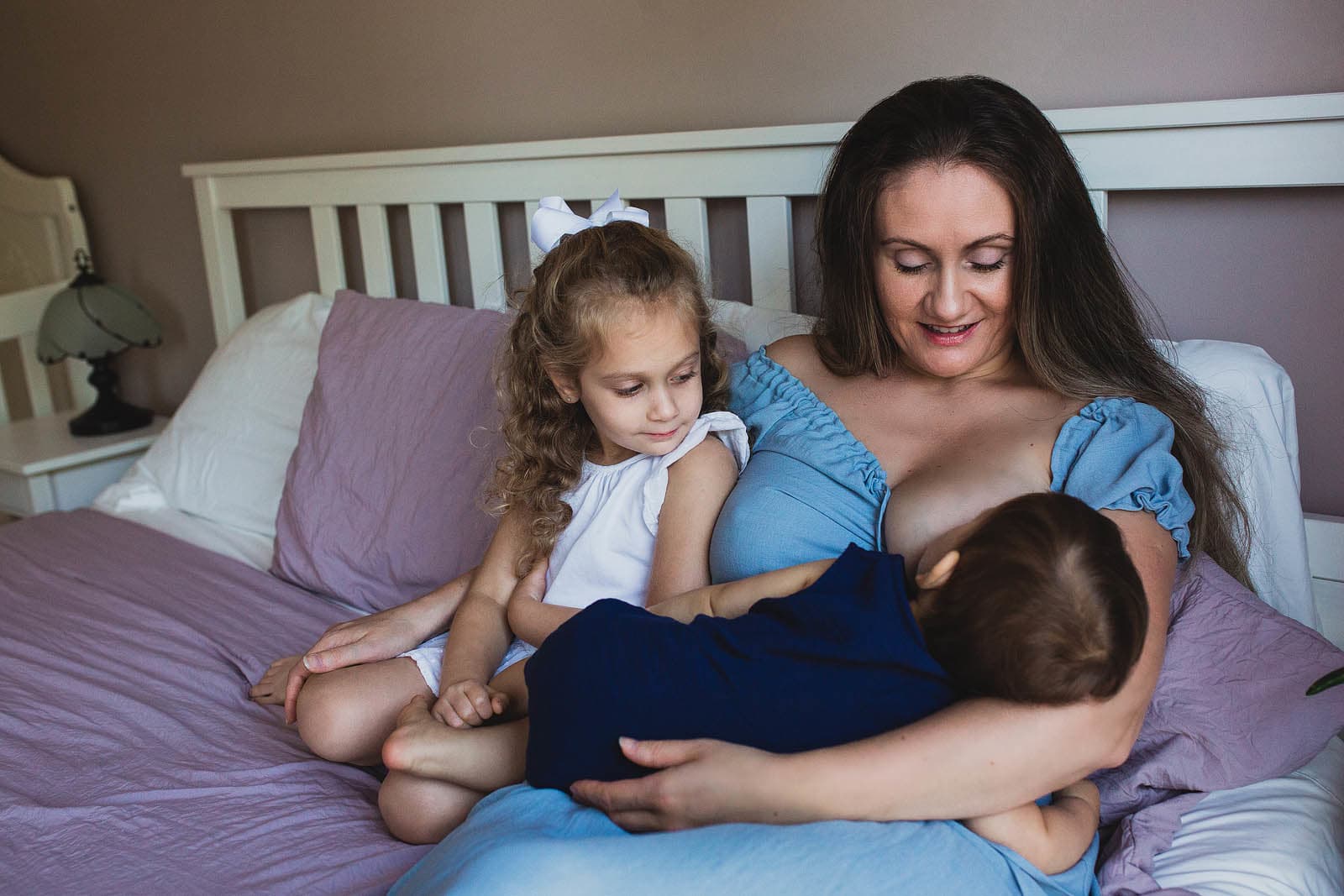 Happy morning in mommy's hugs.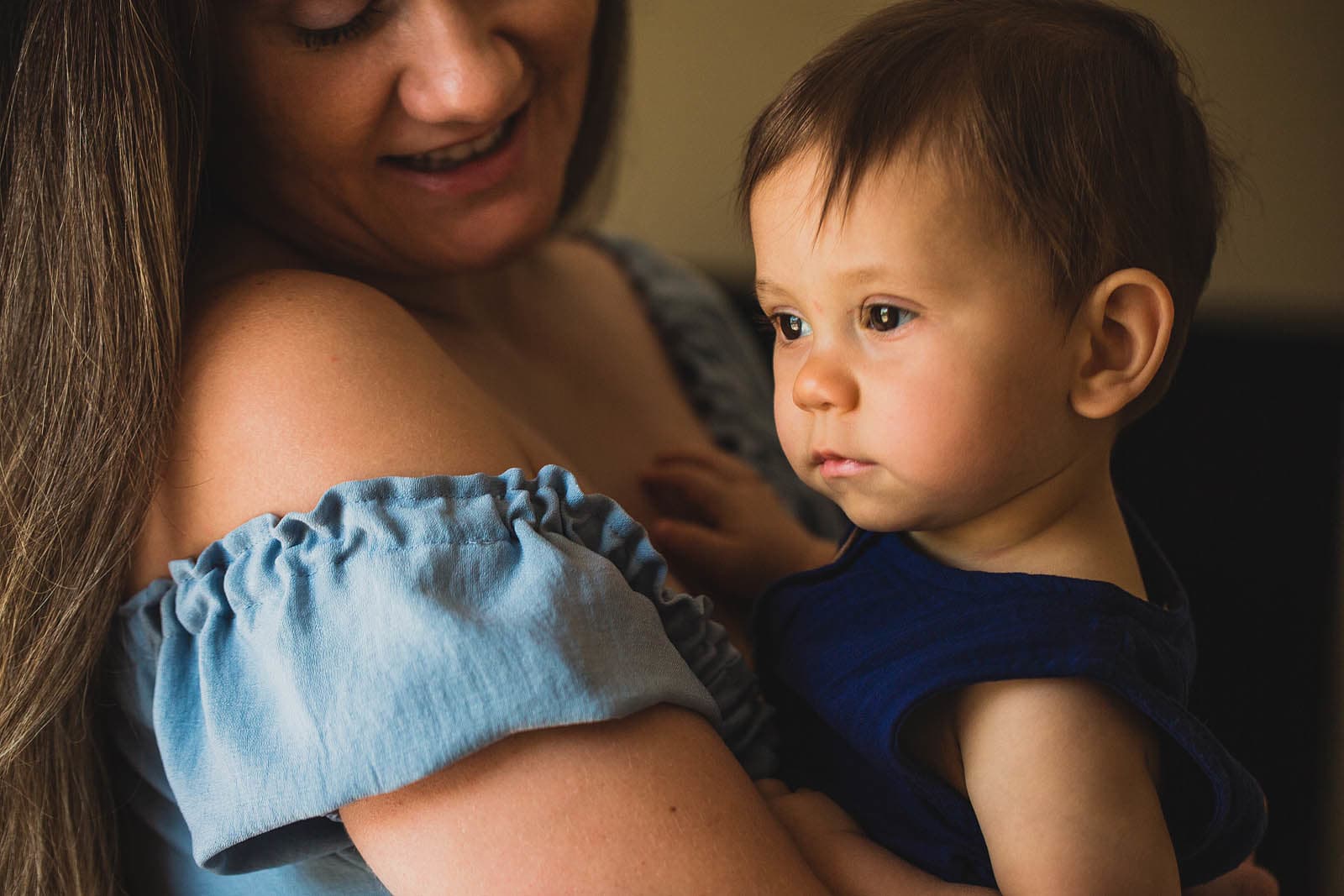 Sweet cuddles with lovely sister.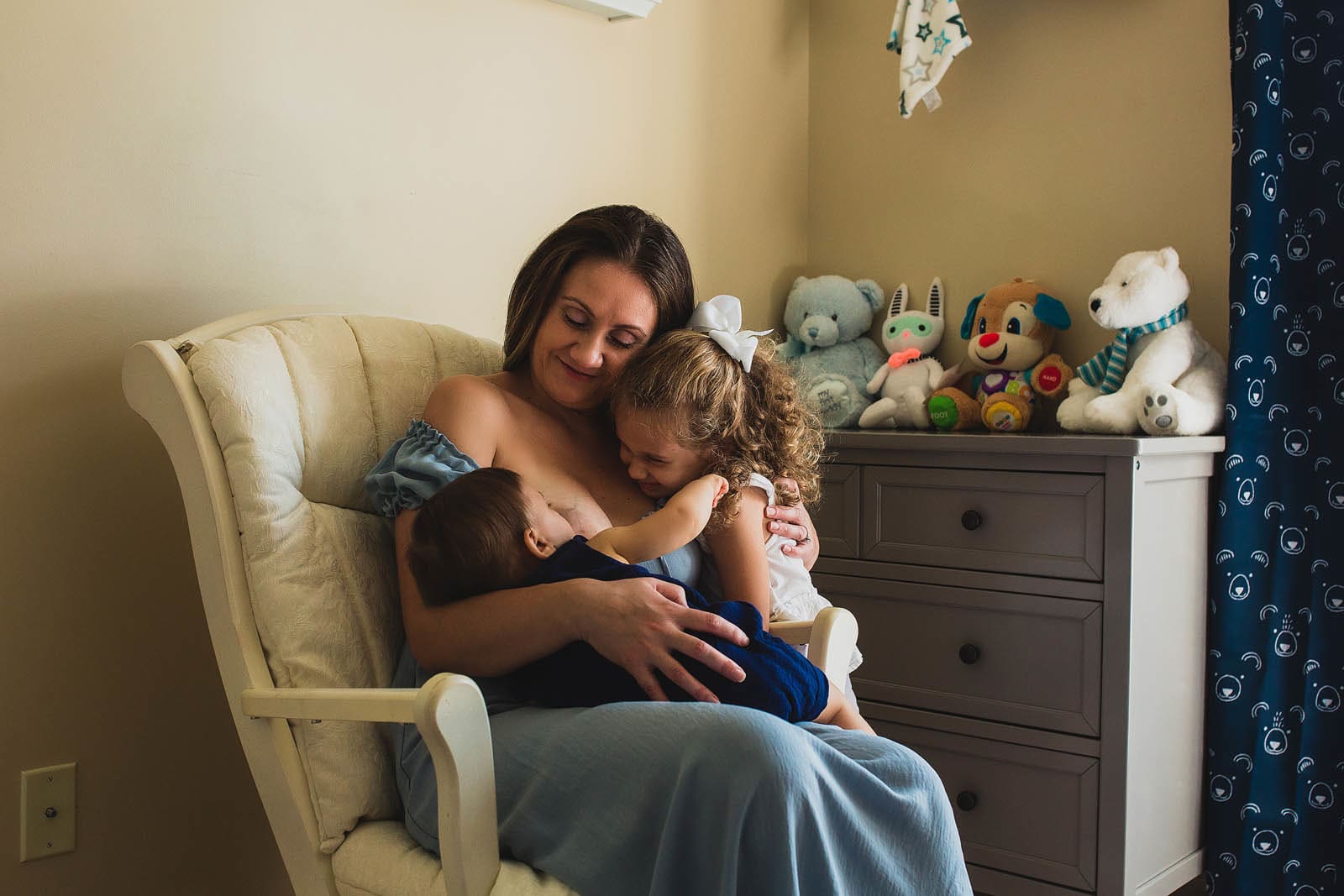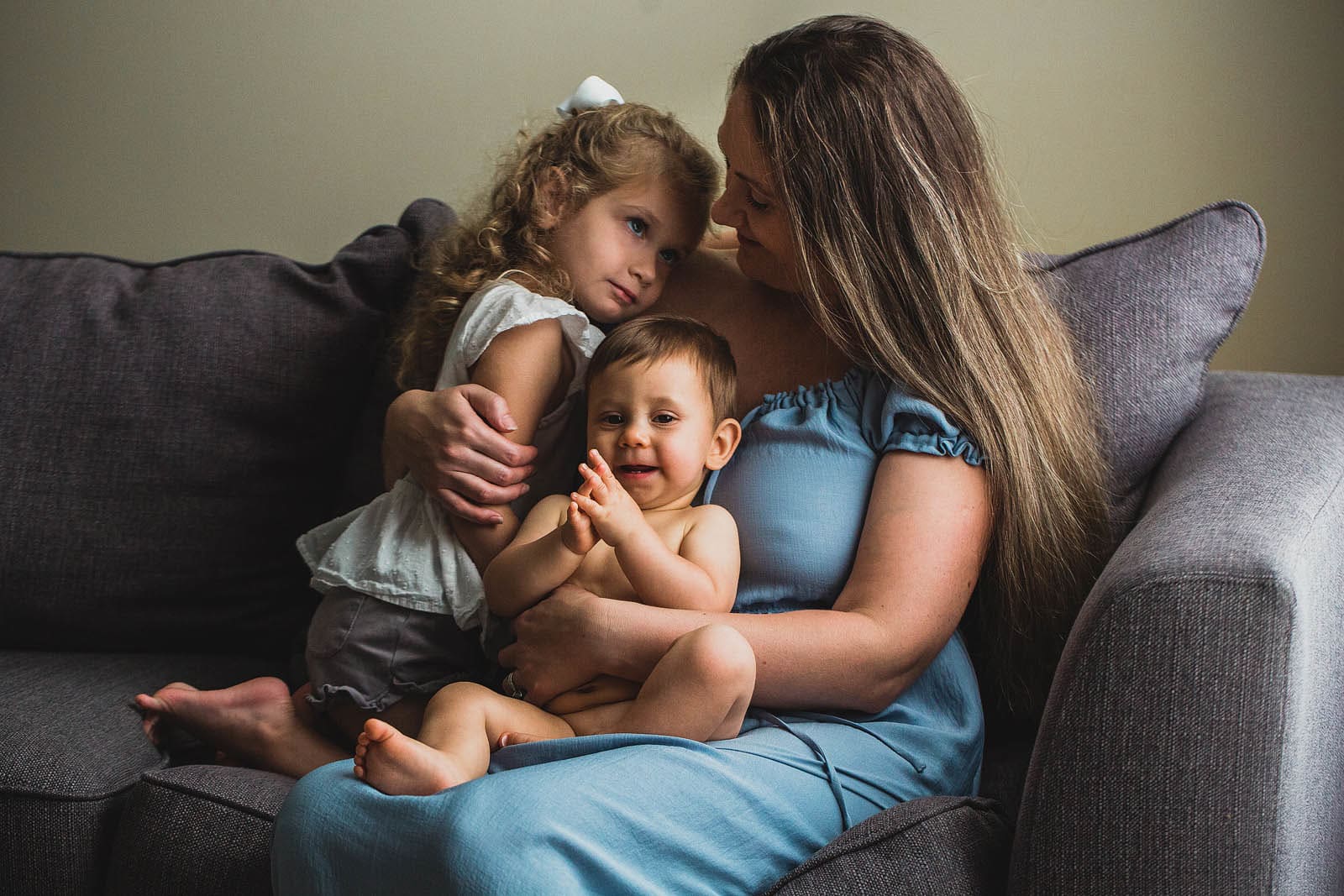 I remember that terrific emotions with my first son after his birth. First of all my main wish was to be the best mommy in the world for him. I sincerely believe that mother milk is the best for newborns! Therefore, my purpose was to breastfeed my bundle of joy. But I faced the problems as overwhelming majority of new moms. I was lucky to meet the great pediatrician. I am sure it wasn't able to keep breastfeeding without her support and so useful tips. For those expecting moms and for those who just had a baby, my good friend Tatiana Kahl, who is also experienced mom and talented photographer from Indianapolis, IN, wrote a great article "Tips for nursing mamas". I am sure it will be helpful! Check it out!
Photographer for Breastfeeding Photo Shoot in Raleigh, NC
Are you looking for a Photographer for Breastfeeding Photo Session, please CONTACT ME and I will get in touch with you shortly. I offer family photo session, engagement photo session, maternity photo session, kids photo session, FRESH 48 photo session  and lifestyle newborn photo session.