What to wear for family photo session?
What to wear for family photo session this fall? How to coordinate family look and don't spend a lot of money? I believe many of you searched the answer for this question in Google or Pinterest.  There are so many colors and stylese.  It can seem overwhelming when considering what to wear but it doesn't need to be. Use these tips to help you pick out the perfect wardrobe for you and your family.
8 Useful Tips From Victoria Vasilyeva Photography:
1. Please begin to consider family look and to search variety styles in advance. Don't try to leave the last day before your family photo session. Start with the clothes in your wardrobe. Find something you really love and then you can buy some other nessecery staff and accessories. Time to time all stores have some great deals and sales.
2. Usually only Mom responsible for family look. My advice is to start with yourselve and then add outfit for other family members one by one. One of the main rule – clothes must be clean and comfortable. You must love your outfit. It will definitely help to relax in front of camera.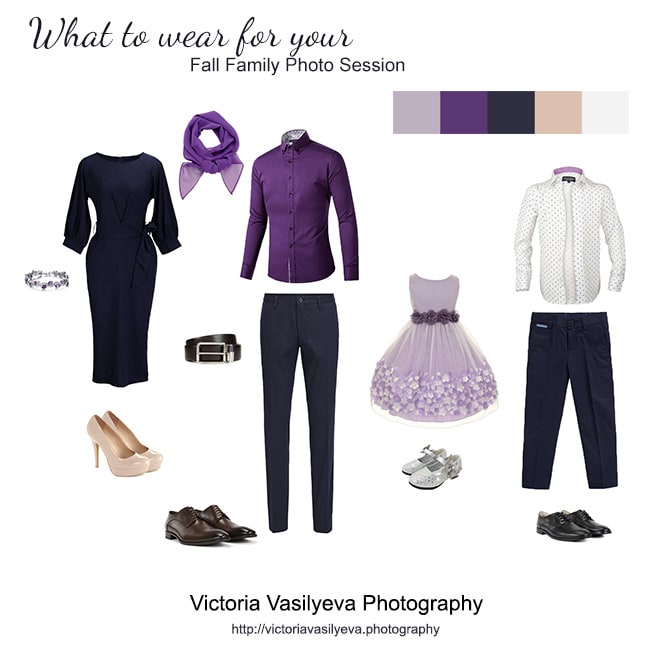 3. Color palette depends on your wishes. If your are planning to print some new canvas and hang them on a wall, they must match with other colors of your interior.  Also remember about location and backdrop.
4. Choose 2-3 main colors and then add some color nuances. It is not necessary to try to find clothes with all 3 colors for every single family member. Clothes just must fit in this color scheme.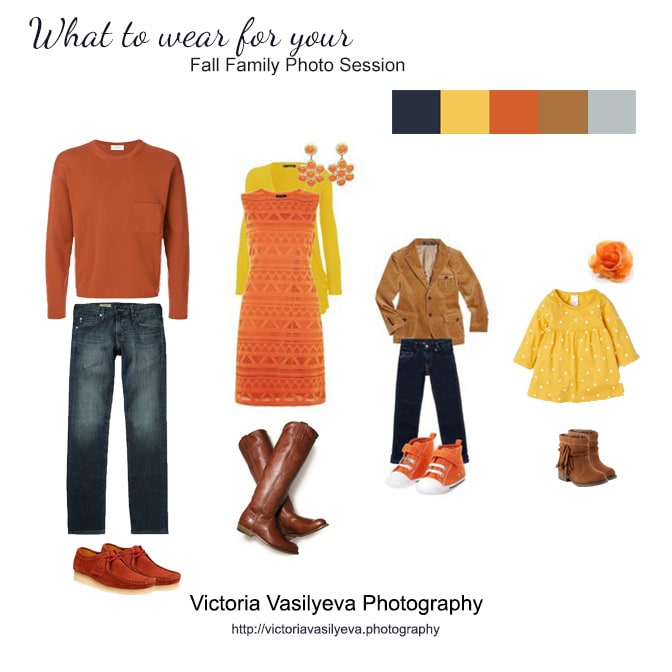 5. When planning your outfits, don't forget to plan accessories!! Stacks of bangles, long necklaces, statement pieces, scarves, hats, bright shoes and other add-ons can make or break an outfit! Don't be afraid to over-accessorize, it's always better to have more than not enough!
6. Layers!!! In the cold months (fall + winter), adding layers to your outfits always looks STUNNING in portraits! A sweater with a flannel underneath paired with a vest + statement necklace or scarf adds so much dimension to your images and makes for super fun posing options! Even in the warmer months you can add these layers + dimension by wearing a tank top with a cute sheer cardigan or by throwing a denim vest over a dress! Adding layers also means that we can REMOVE layers to create multiple different looks with just one outfit!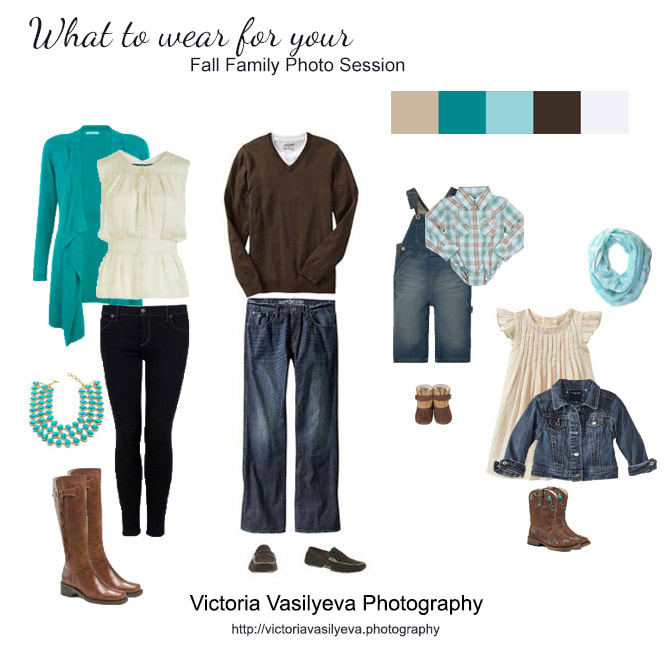 7. Avoid all white or all black clothing.
8. My favorite colors this fall are – purple, lilac, burgundy, orange, yellow, aqua and brown.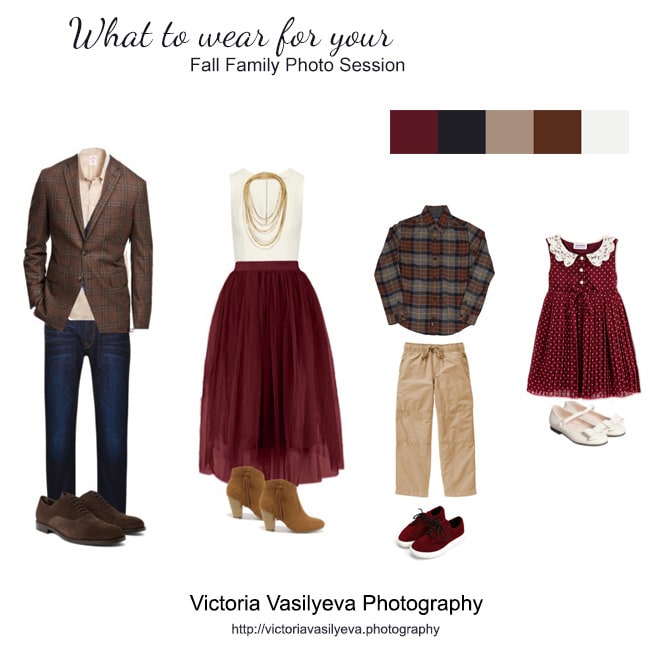 Are you ready for your Fall Family Session?
Feel in a CONTACT FORM and I will get in touch with you shortly.
I do serve Raleigh, North Carolina and surrounding area (Apex, Cary, Durham, Morrisville, Wake Forest, Holly Springs, Knightdale, Chapel Hill, Greensboro, Garner, Fuquay-Varina). I offer engagement photo session, maternity photo session, kids photo session, family photo session and lifestyle newborn photo session