What To Wear For Family Pictures? |
5 Ideas Of Fall Family Outfits
Happy Tuesday to all my followers! My new blog post about ideas of Fall family outfits will be based just on my own experience. If you've ever booked a session with a professional photographer you have to know what the main concern is. What To Wear For Family Pictures? I would like to share how do I coordinate family look for my own kids and husband.
First of all, I believe every single woman has at least one favorite dress/skirt/romper in her wardrobe. WELL, THAT'S A START. Next step is trying to find some clothes for other family members among available stuff. Thirdly, check out your favorites online stores. As an example, Amazon has tons of great stuff, plus if you are a prime member, you can use Prime Wardrobe. So easy way to shop!
In addition, my favorite online resource with millions of matching family looks – PINTEREST! Take a look at the best outfits for family pictures in the photos. I have 4 boards for each season where I collect the most interesting and lovely family outfits. Feel free to check it! I hope it will be helpful for you!
Moreover, for those ladies who prefer visiting malls, I highly recommend to stop by the shop displays. Every modern store work carefully with mannequins to present new trends of styles and colors.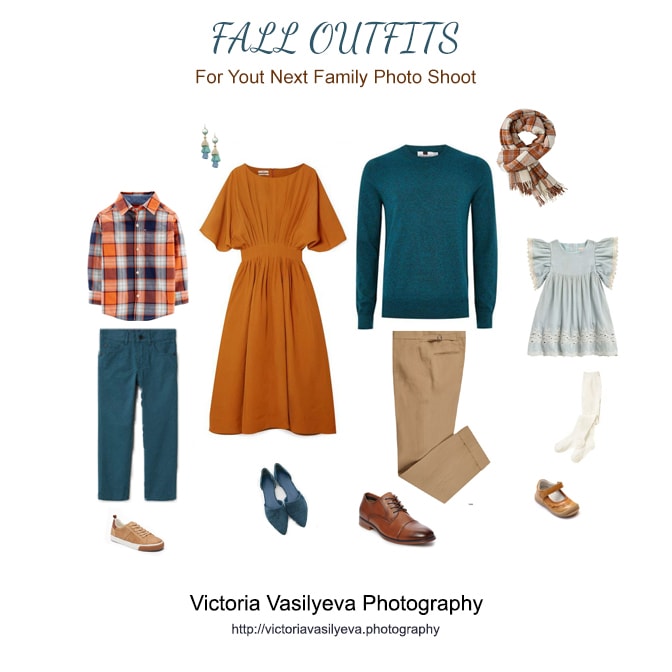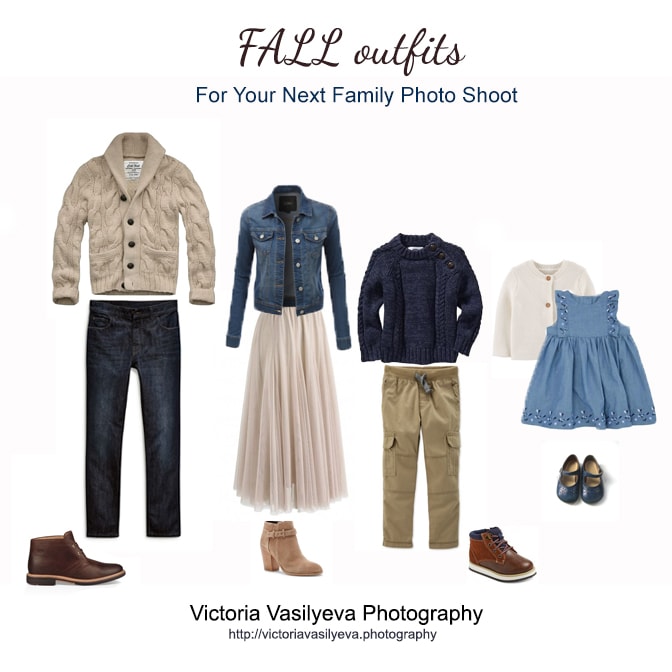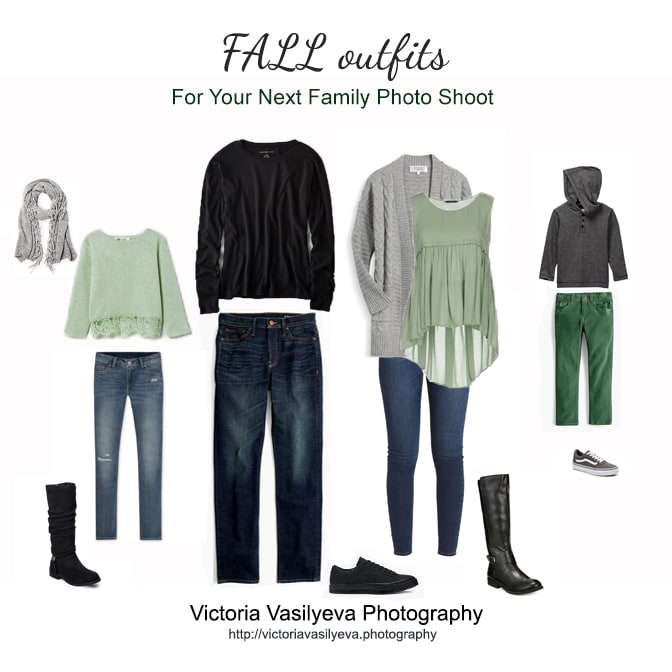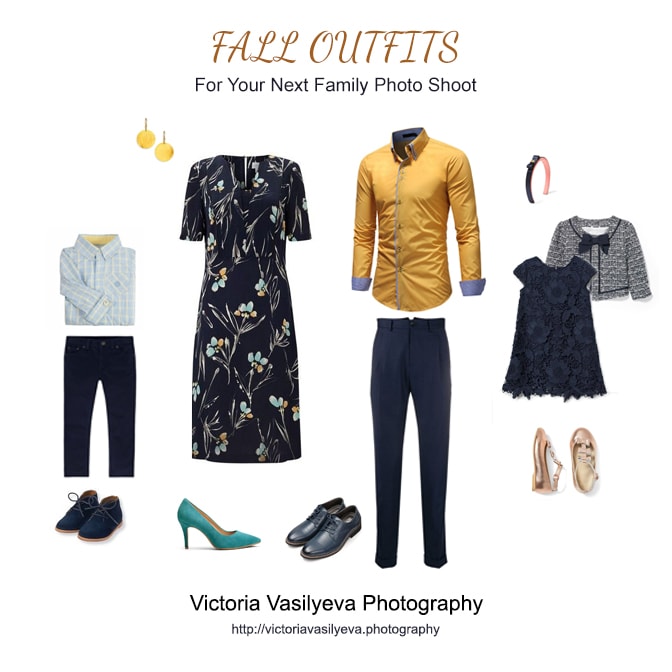 To book your Fall Family Portraits Session, please CONTACT ME and I will get in touch with you shortly. I do serve Raleigh, North Carolina and surrounding area (Apex, Cary, Durham, Morrisville, Wake Forest, Holly Springs, Knightdale, Chapel Hill, Angier, Garner, Fuquay-Varina, New Hill, Clayton, Willow Springs). I also offer couples photo session, maternity photo session, kids photo session, FRESH 48 photo session, high school senior portrait session and lifestyle newborn photo session.
Some more tips for success family photo session
A friend of mine and very talented photographer from Indianapolis, IN Tatiana Kahl posted on her website a great article "What to wear to your family session". Make sure to check it out. It will be a great additional to my advices.